I started this game as an experiment. I wanted to see how much of it I could write in seven days. This way I'd be focused, and work on the most important features to see if my ideas were feasible before investing a lot of time into the project. If I was satisfied with my progress after the challenge then I could continue working on it. (Update: I have.)
I've always enjoyed voxel cube building games because they provide simple and easy to learn gameplay, while still allowing the player to be exceptionally creative in what they build. I wanted this same experience but in space with ships and planets. This type of game has unique challenges as space is vast, planets are large, and ships are complex multi-functional objects. Part of this project's purpose was for my own education so I started from scratch with OpenGL and C++.
Current State
The game engine is being optimized to improve FPS and reduce memory usage when playing with large planets and/or ships.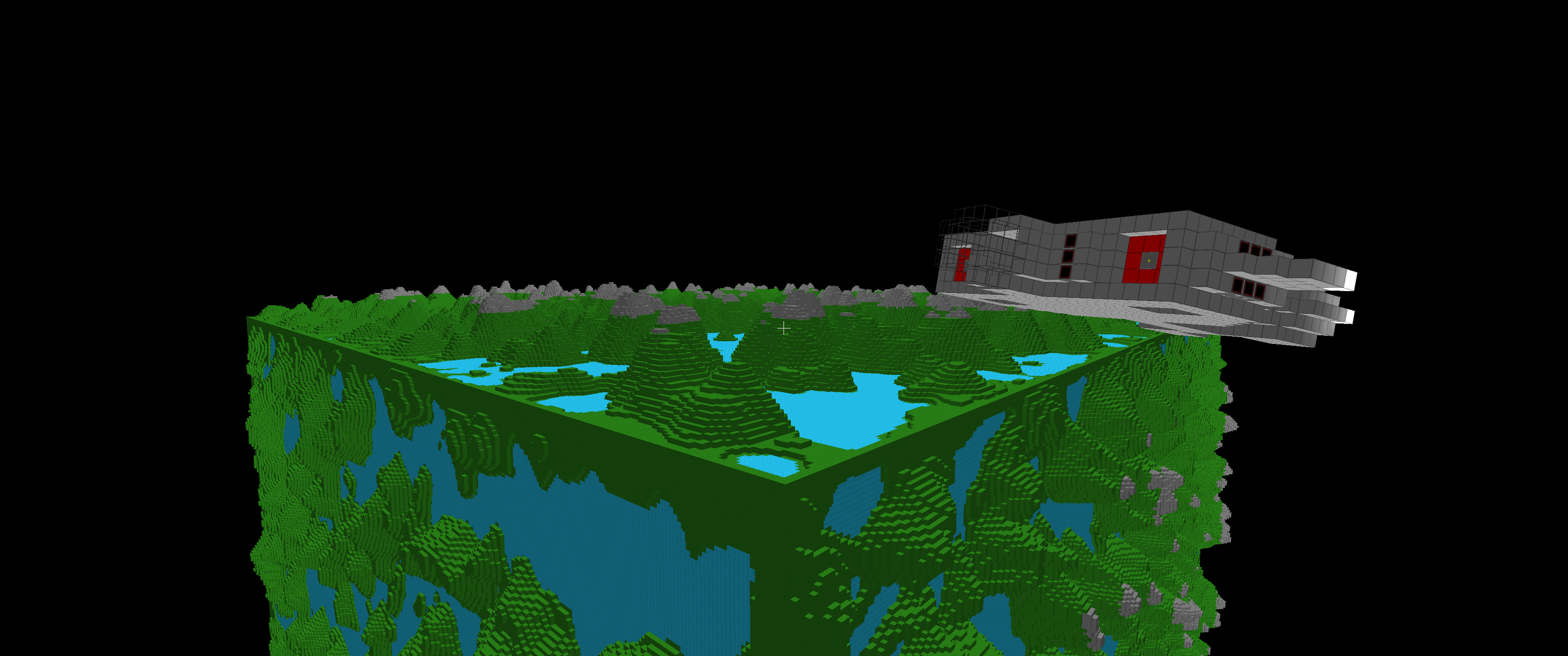 Completed Features
Octree data structure to track the creation and deletion of cubes in a memory efficient way.
Level of detail algorithm to merge cubes into larger ones when viewed above a threshold distance.
Large procedurally generated planets up to 1024 cubes in dimension (less than 1GB of memory required).
Smooth lighting using "light cubes" as a light source.
Moving ships with momentum and directionally dependent engines.
Simple beam weapons that test for intersection and destroy blocks.
Progress Posts
See my individual progress posts below. They start with the seven day challenge.